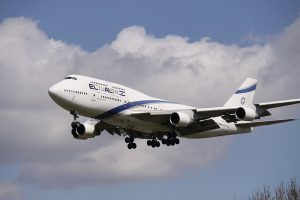 Russian Defense System Causing Havoc With GPS At Ben Gurion Airport
Pilots at Ben Gurion Airport in Israel have been reporting issues with their GPS systems for weeks now, and it's reportedly being caused by the Russians.
According to reports, a new Russian air base at Latakia in Syria went on line this past month, and the Russians are attempting to keep Israeli missiles away by jamming their GPS.
Attempts to remedy the issue with Russia has allegedly failed, and Israel has moved to other means of rectifying the situation.
A pilot for one of the airlines in Israel was reported as having said that "these incidents hit us quite hard in early 2019, and at the time it more or less worked itself out in one way or another. In the last three or four weeks we are starting to re-experience it in the vicinity of Ben Gurion Airport. There are speculations that this is a kind of action by the Russians, who are trying to stop the possibility of them being harmed by disrupting GPS systems."