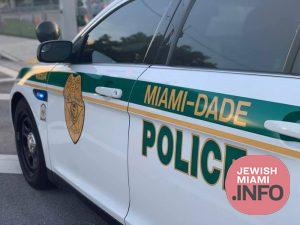 Seven People Arrested, Six Firearms Recovered In Hollywood Gang Bust
by JewishMiami.info
Multiple law enforcement agencies descended on a Hollywood home Wednesday afternoon leading to the arrest of seven people, and the seizure of six firearms.
According to WSVN, the SWAT situation, which included The Broward Sheriff's Office, U.S. Marshals, Hollywood Police, and the Miami Police Department's Gang Unit, took place at a home in the area of Fletcher Street and Southwest 64th Avenue.
Those who were detained in the raid were taken to a local Miami Police district office.