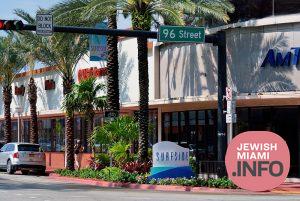 Shakeup In Surfside as Two Administrators and The Police Chief Suddenly Resign
by JewishMiami.info
The highly Jewish Town of Surfside is in for a rough shakeup this week as the Town Manager, Chief financial officer, and Police Chief, all resign within days of each other.
According to reports, the first resignation came from Andrew Hyatt, the Town Administrator since 2020, and was announced by the Town Mayor Shlomo Danzinger at a scheduled town meeting.
"Essentially I had a meeting with the town manager this afternoon, he had some family issues he cited and has submitted his resignation effective today," Danzinger was quoted as saying.
This resignation was followed by the Towns Chief Financial Officer Jason Greene, and two days later by Police Chief Rogelio Torres.
Each available resignation letter includes a line referring to severance pay, something usually seen in employees being fired rather than those choosing to resign.
The mystery is expected to unravel over the next few weeks as the town attempts to find replacements for these vital roles.