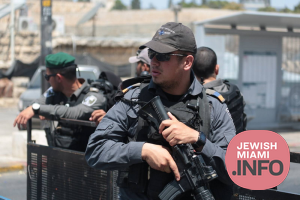 Stabbing Attack Foiled in Samaria, Terrorist Neutralized
An armed Arab terrorist attempted to stab soldiers and civilians near the Gitai Avishar Junction in Judea and Samaria, the IDF said.
The would-be terror attack, which occurred near the Samaria city of Ariel, was prevented by alert IDF soldiers, who neutralized the terrorist, who later died of his wounds.
A woman of 18, who lives in Samaria, has suffered shock and is being treated at the scene by Magen David Adom and United Hatzalah paramedics.
Read More at israelnationalnews