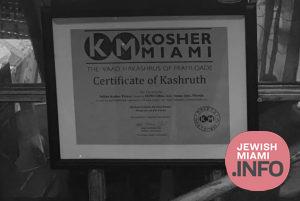 Sultan's Palace Restaurant Drops Miami Kosher Certification
by JewishMiami.info
In an announcement made by Kosher Miami, the news was broken that the popular Kosher Restaurant Sultan's Palace on Collins Ave in Sunny Isles will no longer be certified Kosher under Kosher Miami.
"Please be advised that KM certification has been revoked from Sultan Kosher Palace, located at 18250 Collins Avenue in Sunny Isles," Kosher Miami said. "It is our understanding that they plan to remain open and operate as kosher, but without certification."
When contacted by JewishMiami.info, the Restaurant said that they planned to find another kosher certification.
The restaurant, which offers Kosher eastern cuisine boasts a variety on its menu, including soups, noodles, hot snacks, and dishes in the Kazan.