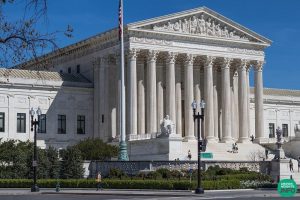 Supreme Court Blocks Biden's OSHA Vaccine Mandate, Allows Healthcare Worker Mandate
The US Supreme Court has published a ruling that blocks the Biden Administration's OSHA vaccine mandate, relieving millions of Americans from a vaccine requirement.
"OSHA has never before imposed such a mandate. Nor has Congress," the ruling writes.
The OSHA rule attempted to make vaccines required for all businesses with more than 100 employees, with the only opt out a weekly testing requirement.
The ruling, which went along conservative lines, concludes that the Biden Administration overstepped their authority.
The ruling did not remove all mandates tough, with a mandate on healthcare workers allowed to remain in place.