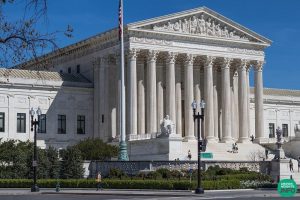 Supreme Court Hears Oral Arguments In Sabbath Observance Case With Major Impact For Religious Jews
The Supreme Court on Tuesday heard oral arguments in Groff v. DeJoy, a religious accommodation in the workplace lawsuit with significant ramifications for observant Jews, experts told The Algemeiner.
Gerald Groff, an evangelical Christian who observes a Sunday Sabbath during which he is not permitted to work according to his beliefs, sued his former employer, Louis DeJoy, the US Postmaster General, after Groff was forced to quit his job when the post office forced him to work on Sunday. Groff was required to work on Sundays after the USPS signed a contract with Amazon that included Sunday deliveries. He launched his religious discrimination suit after two years of ad-hoc accommodations failed to meet his religious needs.
Read More at The Algemeiner