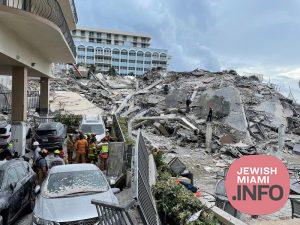 Surfside Condo Collapse Site to be Sold to Dubai Developer DAMAC Properties for $120M
The site of the Surfside condo collapse that killed 98 people last year will be sold to a Dubai developer for $120 million, according to The Miami Herald.
Hussain Sajwani, of DAMAC Properties, was the only bidder for the parcel before a Friday deadline, according to the outlet.
The 1.8 acre piece of land was once home to the 12-story Champlain Towers South building that crumbled last June and claimed nearly 100 lives.
Read More at the New York Post