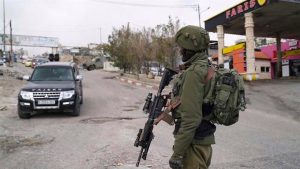 Suspect in Two Hizma Stabbings Arrested By Israeli Police
Undercover Border Police officers acting under the direction of the Shabak on Thursday arrested a suspect in connection with two stabbing attacks in the village of Hizma in the last day.
The officers arrested the suspect, a man in his 20s, at his home and took him for questioning by the Shabak.
An Israel man aged about 40 on Thursday morning suffered moderate wounds in a stabbing attack in Hizma, north of Jerusalem.
Read more at israelnationalnews