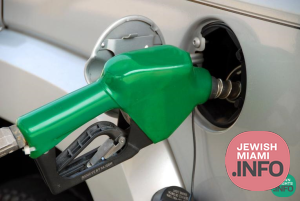 Temporary Gas Shortage Being Felt in South Florida As Effects From Yom Tov Storm Persist
by JewishMiami.info
The storm that flooded entire neighborhoods of South Florida over Yom Tov has left another gift, a temporary fuel shortage.
Gas stations from Hollywood to Boca have temporarily closed their pumps, awaiting resupply of fuel that is having a difficult time arriving.
"Anyone fill up with gas today and can tell me which location?," one person searching for fuel wrote on Facebook. "Every gas station I went to was out of gas."
According to a gas station attendant, the fuel shortage stems from damage to the Port of Miami caused by the storm, and is thankfully expected to be temporary. Others point to a delivery issue as gas stations wait for delayed delivery trucks attempting to catch up on missed deliveries during the two day storm.