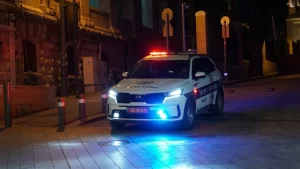 Terror in Jerusalem: Five Dead in Neve Yaakov Neighborhood Shul Shooting
At least five people were killed and several others were injured in a shooting attack on a synagogue in the Neve Yaakov neighborhood of Jerusalem on Friday evening.
Magen David Adom medics and paramedics evacuated three injured people to Hadassah Hospital on Mount Scopus, including a 70-year-old woman in critical condition, a 20-year-old man in serious condition and a 14-year-old boy in moderate to serious condition.
Initial reports indicate that a white vehicle with at least two terrorists inside passed by and opened fire at the synagogue.
Read More at israelnationalnews