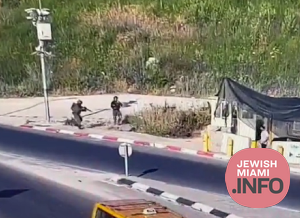 Terrorist Shot During Foiled Attack in Samaria
An attempted terrorist stabbing attack was reported in Samaria Tuesday morning.
The incident occurred near an army position near the Palestinian Authority-controlled city of Shechem (Nablus) in Samaria, when a terrorist attempted to stab an Israeli soldier.
Other Israeli security personnel on the scene opened fire, neutralizing the terrorist.
Read More at israelnationalnews