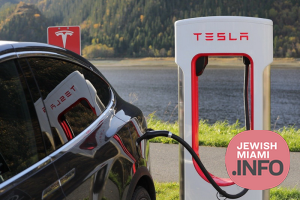 Tesla Recalls Nearly 500,000 US Vehicles Over Safety Issues
Tesla has recalled nearly 500,000 U.S.-based vehicles due to safety concerns.
In a letter to the National Highway Traffic Safety Administration (NHTSA) on Wednesday, Tesla said it plans to recall 356,309 Model 3 vehicles made between 2017 and 2020 over concerns that the car's rearview camera cable harness may be damaged by the opening and closing of the trunk, which the company said could prevent the rearview camera image from displaying.
The company is also recalling up to 119,909 Model S cars made between 2014 and 2021 due to the car's front trunk latch being misaligned, which Tesla said could prevent the secondary hood latch from engaging and result in the hood opening unexpectedly, according to another Wednesday letter to NHTSA.
Read More at Pix11