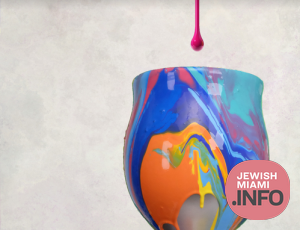 The Art of "Thanksgiving" – by MoullyArt
We've all heard it said that in Judaism every day is Thanksgiving.
But were you ever asked to express something you were grateful for, only to find yourself at a sudden loss for words? And when you finally managed to blurt something out, it sounded inadequate or trite?
We find it difficult to express gratitude not because we can't think of what to be grateful for, but because we can't think of what not to be grateful for!
Jewish life has the practice of gratitude built in at least 100 times a day, through the 100 blessings set forth in the daily prayers. One of the Talmudic sages exclaimed further: "If only mankind would live in a state of prayer all day long! (Berachot 21a)" If we were to practice gratitude to the point that it became our default setting, every waking moment of our lives would be filled, and would fill our Creator, with limitless joy.
And what better way could there be to share your gratitude to the Creator for making you, you, than by adding a little bit of your own color to His creation – and sharing some of your own colorful thoughts on the meaning of "thanksgiving" in the process?!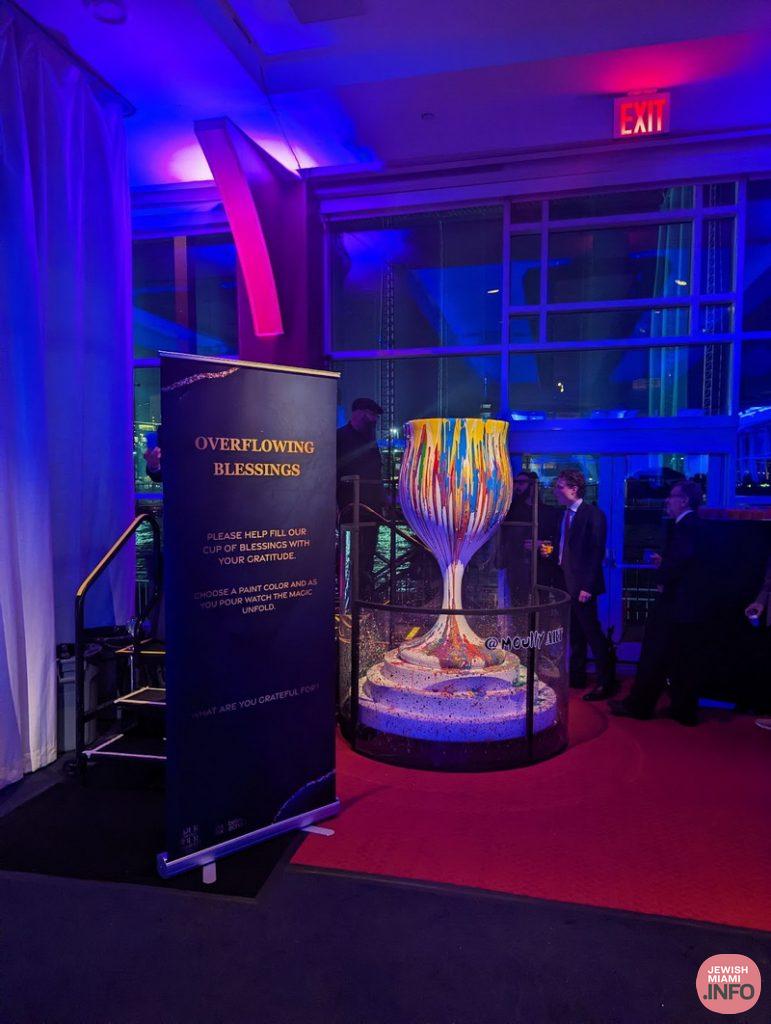 Overflowing Blessings is an interactive experience designed to transform that fleeting "attitude of gratitude" into a practice of gratitude – and an art form to remember!
Invite friends and family to step up and share their colorful thoughts and feelings about gratitude as they co-create a magnificent visual testament to the vast spectrum of human appreciation.
Whether they're used to seeing their cup 'half full' or 'half empty,' your guests will all leave with an entirely fresh perspective:
~ That their cup is already overflowing with the blessings of the past and present, and with blessed opportunities for the future
~ That in an "overflowing cup," gratitude adds yet even more space to receive endlessly from our shared Source in the Infinite
~ That the purpose of overflowing is to share blessing with others
There's still time to add a little bit of extra color to your Festival of Lights!
This Chanukah, invite your friends and family, coworkers and congregants, to step right up and make a splash — and let their Divine Artist's Soul overflow!
To learn more, visit moullyart.com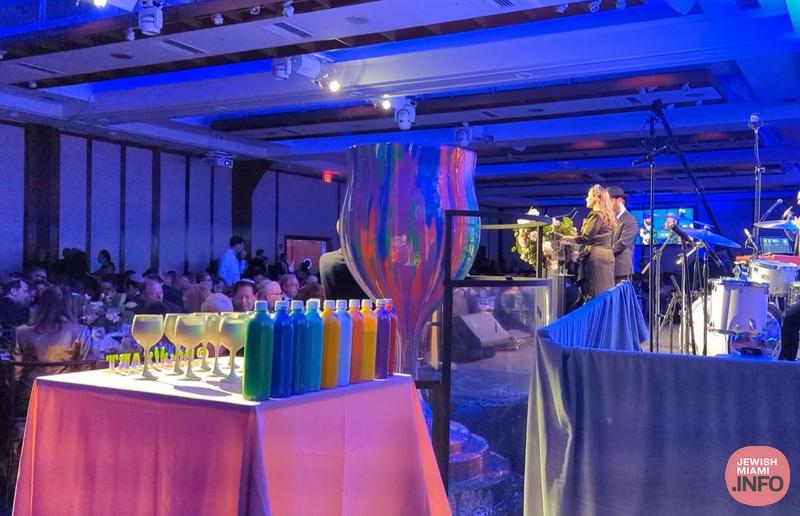 Overflowing Blessings was the highlight of our benefit last summer. Every single person who attended was excited to participate, found it to be beautiful and meaningful, and really connected with the message. Our 8 foot tall cup now stands in front of our synagogue at the entrance to our town. It's a beautiful sight to behold!
Rabb Leibel Baumgarten, Chabad of the Hamptons
Every year we host an upscale Challah Bake for our community. This past year we went with Moully's new Overflowing Blessings experience and it was a tremendous success! The women in our community really connected with its deep message and colorful creativity.
Rabbi Shmuel & Devorah Ganz, Suffern, NY
We had Yitzchok feature Overflowing Blessings at our mega Shabbat on campus. The students loved it, the faculty loved it, everyone got involved in a meaningful personal way! A truly memorable experience.
Rabbi Chaim Telsner, Chabad at Illinois State University