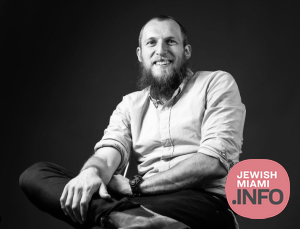 The Jew Project: Ari Abramowitz, the CEO and Founder of Nevut
The Jew Project, created by photographer Yisroel Teitelbaum aims to unify the Jewish people through documenting the lives of individuals. To read more on The Jew Project: Click Here
Ari Abramowitz is CEO and Founder of Nevut – an organization dedicated to IDF Lone Soldier Veterans. Nevut provides Mental Health, Career Advancement and Community programs for these veterans when they return to their home countries.
An estimated 1,000 American Citizens are currently on volunteer active duty in the Israeli Military.
Ari himself served as an infantry Lone Soldier in the Kfir Brigade and is currently in the IDF Carmeli Reserves.
He lives in Rockland County, NY with his wife Rochel Shira and three children. He volunteers in Hatzoloh EMS and Matzil Search and Rescue.