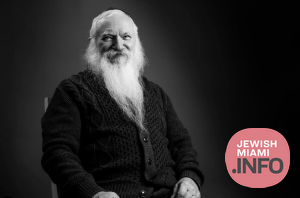 The Jew Project: Rabbi Manis Friedman, #1 Most Popular Rabbinical Lecturer on the Internet
The Jew Project, created by photographer Yisroel Teitelbaum aims to unify the Jewish people through documenting the lives of individuals. To read more on The Jew Project: Click Here
Menachem Manis Friedman was born in 1946 in a DP Camp in Post-War Prague. The Friedman immigrated to the United States in 1951, and received his rabbinical Ordination in 1969. He is a Hasidic Rabbi, Author, Social Philosopher, and Public Speaker.
Manis is a brother of popular Jewish Singer Avraham Fried, @avrahamfried_official and father to contemporary Jewish Singer and Vocalist Benny Friedman. @bennysmusic.
Rabbi Friedman as of this post is the #1 most popular Rabbinical Lecturer on the Internet, with over 180,000 subscribers to his YouTube Channel, as well as being extremely popular on other platforms as well.
He is the Dean of the Bais Chana Institute of Jewish Studies in Minnesota. Friedman has printed several books, some on their 4th round of printing, and has been featured in several films and documentaries.
From 1984 to 1990, rabbi Friedman served as the translator for a series of televised talks by the Lubavitcher Rebbe, and briefly served as the Senior Translator for JEM Inc.
R Friedman has lectured across the United States, as well as speaking in Hong Kong, South Africa, Australia, as well as Central and South American countries.
With an unmatched audience, R' Manis Friedman continues to educate and charm crowds numbered in the hundreds of thousands, and can be found in his written works, on his YouTube, or between Minnesota and Crown Heights where he spends much mod his time on his various projects and works.
Rabbi Manis Friedman was an honor to photograph in his brother's Crown Heights home in Feb 2022.