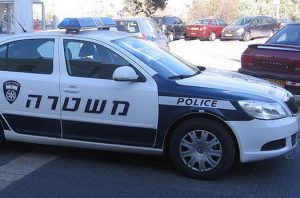 Three Terrorists Killed in Shootout with IDF in Jenin, Another Killed In Stabbing Attack
Three terrorists were killed  in a police raid in Jenin Thursday morning. One soldier was lightly injured.
According to the IDF, soldiers from the Duvdevan brigade had surrounded a house in Jenin as part of the anti-terror operations ongoing , when they shot at from the building. Returning fire, they killed three terrorists. One IDF fighter was lightly injured in the shoulder.
The raid completed operations with multiple arrests, including some connected to the attack in Bnei Brak which took place this week.
"IDF and Border Police operated this morning in the Jenin refugee camp," an IDF spokesperson later announced. "Fighters were sent to apprehend certain wanted men, and during the operation, terrorists opened fire against them. IDF soldiers returned fire and hit those who were armed. One IDF fighter sustained a light wound and was taken to hospital for treatment."
In another incident, The 28-year-old man was stabbed with a screwdriver Thursday morning before being eliminated by an armed civilian. The incident took place on a bus in Gush Etzion.