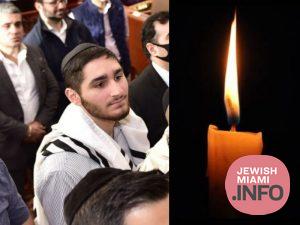 TRAGEDY: 20-Year-Old Bochur Drowns in Arizona Lake
by JewishMiami.info
A 20-year-old bochur on a leisure boating trip on Lake Pleasant in Maricopa County, Arizona, tragically passed away after having difficulty while swimming near his boat.
The incident was first reported Sunday afternoon in a 911 call erroneously reported as an accident between boats. When the police arrived, they discovered that Nerya Aranbayev, a young man from Queens, had been swimming near the boat when he became distressed and slipped under the water.
Unable to find their friend, the call was placed into 911.
"This was not a boat accident. Several people were on one boat that was anchored. Several people were in the water swimming and one person was in distress. That person is unaccounted for and MCSO will handle the incident from here," said Captain Mark Barbee of the Peoria Fire-Medical Department.
The body of Aranbayev was discovered soon after.
Boruch Dayan Hoemes – Neria Ben sevta