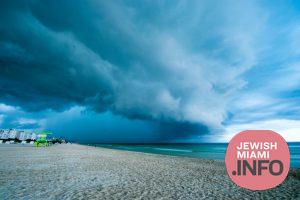 Tropical Disturbance Likely to Drench Florida, Southeast Coast With Flooding
Abundant tropical moisture over the Southwest Atlantic could organize into a formidable storm during the workweek and produce significant impacts along the coasts of Florida, Georgia and the Carolinas for an extended period.
The combination of an onshore flow and a dome high pressure to the system's north will mean easterly to northeasterly winds will drive a substantial amount of water towards coastal communities, which will lead to flooding, especially during periods of high tides.
In addition to the higher seas, the FOX Forecast Center warns heavy rainfall, rough surf, gusty winds and beach erosion will accompany the storm, with impacts starting as early as Election Day and lasting through much of the week.
Read More at the New York Post