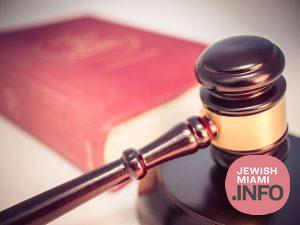 Two South Florida Men Sentenced for COVID-19 Relief Fraud Scheme
Two Florida men were sentenced Friday for leading a nationwide scheme to defraud the Paycheck Protection Program (PPP) for millions of dollars in loans guaranteed by the Small Business Administration (SBA) under the Coronavirus Aid, Relief, and Economic Security (CARES) Act.
The U.S. District Court for the Northern District of Ohio sentenced James Stote, 56, of Hollywood, to 78 months in prison, and Phillip J. Augustin, 53, of Coral Springs, to 120 months in prison. Stote and Augustin each pleaded guilty to conspiracy to commit wire fraud on Dec. 14, 2021.
According to court documents, Augustin and Stote obtained a fraudulent PPP loan for Augustin's company, Clear Vision Music Group LLC, using falsified documents. After submitting that application, Stote and Augustin immediately began trying to illicitly obtain larger PPP loans for themselves and their associates. Stote and Augustin recruited additional PPP loan applicants and prepared and submitted fraudulent loan applications for them in exchange for a share of the loan proceeds. Augustin used his network of business contacts as a manager for professional football players to recruit loan applicants. The applications they submitted for these loans relied on fake payroll numbers, falsified IRS forms, and phony bank statements. Stote submitted or facilitated at least 79 fraudulent loan applications worth at least $35 million. Among those loans, Augustin was responsible for at least 34 fraudulent loan applications worth at least $15 million.
In addition to his prison sentence, Stote was ordered to serve three years of supervised released and pay more than $10.1 million in restitution and more than $1.1 million in forfeiture. Augustin was ordered to serve three years of supervised released and pay more than $5.9 million in restitution and more than $272,000 in forfeiture.
In total, 25 people have been charged for their participation in this scheme in the Northern District of Ohio, Southern District of Florida, and Middle District of North Carolina.
Assistant Attorney General Kenneth A. Polite, Jr. of the Justice Department's Criminal Division; Acting U.S. Attorney Michelle M. Baeppler for the Northern District of Ohio; Special Agent in Charge Bryant Jackson of the IRS-Criminal Investigation (IRS-CI) Cincinnati Field Office; Assistant Director Luis Quesada of the FBI's Criminal Investigative Division; Interim Special Agent in Charge Philip E Frigm Jr. of the FBI's Cleveland Field Office; and Special Agent in Charge Sharon Johnson of the SBA's Office of Inspector General (SBA-OIG) Central Region made the announcement.
The IRS-CI, FBI, and SBA-OIG are investigating the cases.
Trial Attorney Philip Trout of the Criminal Division's Fraud Section and Assistant U.S. Attorney Elliot Morrison for the Northern District of Ohio prosecuted this case.
Since the inception of the CARES Act, the Fraud Section has prosecuted over 150 defendants in more than 95 criminal cases and has seized over $75 million in cash proceeds derived from fraudulently obtained PPP funds, as well as numerous real estate properties and luxury items purchased with such proceeds. More information can be found at https://www.justice.gov/criminal-fraud/ppp-fraud.
On May 17, 2021, the Attorney General established the COVID-19 Fraud Enforcement Task Force to marshal the resources of the Department of Justice in partnership with agencies across government to enhance efforts to combat and prevent pandemic-related fraud. The Task Force bolsters efforts to investigate and prosecute the most culpable domestic and international criminal actors and assists agencies tasked with administering relief programs to prevent fraud by augmenting and incorporating existing coordination mechanisms, identifying resources and techniques to uncover fraudulent actors and their schemes, and sharing and harnessing information and insights gained from prior enforcement efforts.