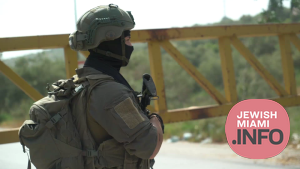 Two Terrorists Killed While Trying to Run Down IDF Soldiers
Two Palestinian Arab terrorists were eliminated early Monday morning during a failed terror attack on IDF soldiers in Samaria.
The incident occurred in the Jazalone refugee camp outside of Ramallah, when three terrorists driving in a car attempted to run down Israeli security personnel.
Soldiers from the IDF's elite commando unit "Egoz" opened fire on the terrorists as they approached, killing two and wounding one.
Read More at israelnationalnews