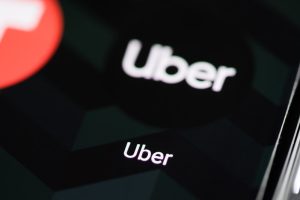 Uber Announces Fuel Surcharge As Gas Prices Continue To Climb
Livery car service company Uber has announced its plans to tack on an additional surcharge as gas prices continue to climb across the US.
"We know that prices have been going up across the economy, so we've done our best to help drivers and couriers without placing too much additional burden on consumers," Liza Winship, head of driver operations for U.S. and Canada, said in a statement. "Over the coming weeks we plan to listen closely to feedback from consumers, couriers and drivers. We'll also continue to track gas price movements to determine if we need to make additional changes."
The surcharges, which were announced Friday, will add an additional $.45 or $.55 starting March 16th.
Uber Eats customers will see an additional $.35 or $.45 added to their bill.