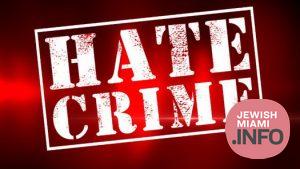 University of South Florida Fraternity Facing Suspension Over Anti-Semitic Hazing
by JewishMiami.info
The Pi Kappa Phi is facing a suspension from the University of South Florida after reports of a hazing involving a Swastika surfaced online.
According to USF's director of student conduct and ethical development, the new pledges had been at an off-campus party on February 11th where they were made to wear white T-Shirts that others then were able to draw on. In some cases, those drawings and writings were anti-Semitic.
The fraternity was handed a suspension to be reviewed next month.
Pi Kappa Phi condemned the "reprehensible antisemitic action" and said it was done by a guest at the party who was not a member of the fraternity.