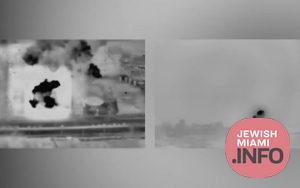 After Rocket Fire, IDF Strikes Underground Hamas Military Complex
The IDF on Friday night responded to four rockets which were fired by terrorists in Gaza towards Israel.
"A short while ago, IDF fighter jets struck a military site in the central Gaza Strip belonging to the Hamas terrorist organization," an IDF source said Friday night. "The military site consists of an underground complex containing raw materials used for the manufacturing of rockets."
"The site that was targeted is one of the most significant production sites in the Gaza Strip for rockets used by terror organizations.
Read More at israelnationalnews