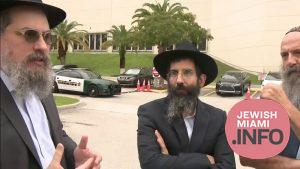 Chanukah Controversy Triggers Rabbinic Outcry As Broward County Inmates Banned From Lighting Menorah
Chanukah begins on Sunday evening, but Jewish inmates in Broward County will not be allowed to light a menorah with a real flame.
Broward Sheriff Gregory Tony told Local 10 News on Thursday that the restriction comes from the county's fire marshal.
"It's a restriction placed on by the fire marshal and codes in Pompano and Fort Lauderdale, so we can't make that concession," Tony said.
Read More at Local10