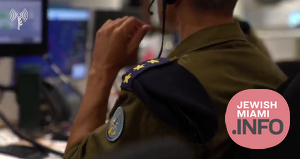 Cleared For Publication: IDF Neutralized Terror Tunnel in Northern Gaza
The IDF has identified and neutralized a terror tunnel with two routes belonging to the Hamas terrorist organization, dug from northern Gaza towards Israeli towns and cities.
The terror tunnel did not cross the newly-constructed underground sensory barrier, which is an important component in maintaining security in the region. As a result, the tunnel did not pose a threat to Israeli communities in the area near Gaza. The tunnel was identified as part of the consistent and ongoing efforts to detect and neutralize terror tunnels in the Gaza Division.
Read More at israelnationalnews