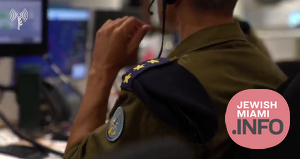 IDF Intercepted Three Hostile UAVs Heading to Israel's Gas Platforms
An IAF fighter jet and an Israeli Navy missile ship on Saturday intercepted three hostile UAVs from Lebanon which approached the airspace over Israel's economic waters.
The UAVs were identified by detection systems and monitored by ground control units throughout their flight. The UAVs were identified at an early stage and intercepted at the optimal operational point.
The UAVs belong to the Hezbollah terrorist army and flew from Lebanese territory in the direction of the "Karish" gas platform. They were intercepted at a safe distance from the platform.
Read More at israelnationalnew