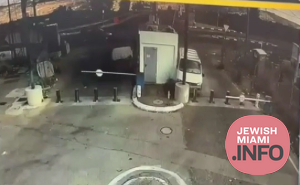 IDF Officer Injured in Terrorist Ramming Attack Near Modi'in
An IDF officer was injured in a terrorist ramming attack just outside of Modi'in Wednesday morning.
The incident occurred on Route 443, one of the two major traffic arteries connecting Jerusalem and the coastal plain, when vehicle rammed into a 20-year-old IDF officer near the Maccabim checkpoint outside of Modi'in.
After ramming the victim with a van, the terrorist exited the vehicle and attempted to hack the soldier with an axe, before being shot and killed by the injured IDF officer.
Read More at israelnationalnews