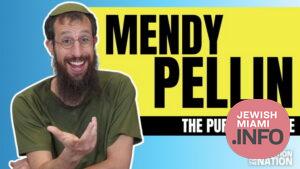 Inspiration For The Nation: Confessions of a Kosher Comedian – Mendy Pellin
Mendy Pellin is an American Chabad comedian who was born in Denver, Colorado. He spent his formative years engaging in playful antics in Crown Heights, Brooklyn. Mendy has made numerous appearances on the Tonight Show and has produced several exceptional films and music videos.
In this episode, we delve into the delicate balance between humor and religion, explore Mendy's insightful perspectives on shadchanim, and hear some of his favorite stories.