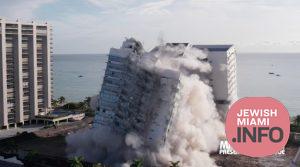 Legendary Miami Beach Hotel That Hosted JFK, Beatles Imploded
A once-luxurious Miami Beach hotel that hosted the Beatles and President John F. Kennedy during its 1960s heyday was imploded Sunday after falling into disrepair and abandonment in recent years.
The property fell into disrepair over the years and was closed in 2017 after an electrical fire. Miami Beach officials and the family that owned the hotel sparred over millions of dollars in fines for various code violations.
Read More at the New York Post