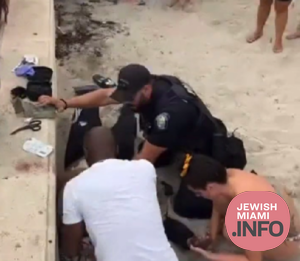 Nine Injured in Hollywood Boardwalk Shooting
by JewishMiami.info
Hundreds of beachgoers and tourists ducked for cover Monday evening after gunfire erupted on the Hollywood Beach Boardwalk.
Police reports from the scene indicate that nine people were injured in the shooting which erupted during an altercation between two groups.
One person has allegedly been detained and a second being sought in connection with the incident.