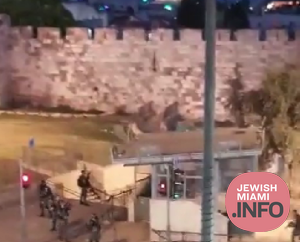 Officer Stabbed In Terror Attack Near the Old City of Jerusalem
One person was wounded in a terrorist stabbing attack outside of the Old City of Jerusalem Sunday night.
The attack occurred near the Damascus Gate, when a terrorist armed with a knife stabbed a 24-year-old Border Police officer.
Israeli security forces at the scene opened fire on the terrorist, neutralizing him.
Read More at israelnationalnews