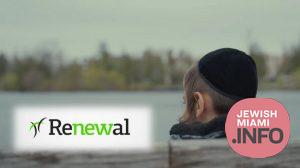 Renewal – Help Yossi
You just received the fateful call.
The devastating news pierces you like a knife.
Now what?
No, this is not a dream.
This is the unfortunate reality for the millions of people diagnosed with kidney failure.
In 2006, Renewal was founded with the sole purpose of helping such patients navigate the challenging process of kidney transplant, and all the difficult decisions it brings, all of this while simultaneously providing the donor with all the information, resources and support they would need to ensure that their heroic, life saving act is carried out as smoothly and safely as possible.
Renewal's services are free of charge to anyone in need, and they have perfected and streamlined the entire process, from donor to recipient, to the point that they have truly become a household name to virtually every major transplant center nationwide.
Today, renewal looks to the future with plans to greatly expand its database of donors, and to continue to make themselves available when that dreadful call comes in.
Renewal continues to be on the front lines, providing crucial and life saving support, guidance and resources to those who truly are at the brink of giving up hope.
We invite you to take part , and help renewal continue to truly save lives!
We always say:
WE PRAY FOR THE DAY WHEN KIDNEY FAILURE WILL BE A THING OF THE PAST. UNTIL THEN,
RENEWAL
Help Renewal continue to help others!