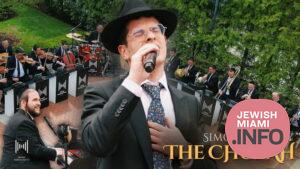 The Chupah, A New Wedding Song by Simcha Jacoby and Mendy H Band
This majestic medley, featuring a wide variety of beautiful songs, combines a unique blend of power and emotion. Simcha's dynamic vocals blend seamlessly with the magnificent musical production by the Mendy Hershkowitz Band to create a musical masterpiece.
Prepare to be captivated by the view, the voice, the orchestra… The Chupah.