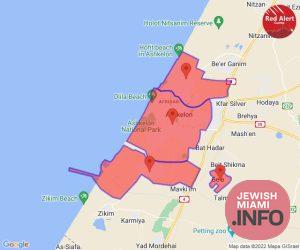 Two Rockets Fired At Southern Israel, One Intercepted
The calm of the Sabbath was interrupted overnight Friday, as sirens were sounded in Ashkelon and in other communities located near the Gaza border.
Footage published on Twitter showed the Iron Dome anti-missile system intercepting a rocket fired from Gaza.
The IDF confirmed that two launches of rockets from the Gaza Strip into Israeli territory were identified.
Read More at israelnationalnews